well Water filtration sunrise
Remove Sulfur And Bad Odor From Your Water in sunrise With palm beach water purification's well water filtration systems
Well water often contains Hydrogen Sulfide, resulting in "rotten egg" or Sulfur odors. Well water may also contain pesticides, Radon, VOCs and harmful chemicals. Sulfur Shield systems are designed to remove Hydrogen Sulfide and these other impurities without using chemicals in most installations. However, if your water contains bacteria, water treatment chemicals may be required for disinfection.
If you own a home with a well, it makes sense that you should use your well water for drinking.
Millions of  homes in the US use a private well for drinking water. While there are certainly benefits to this, it's important to remember that in the case of having your own well, your water quality is entirely your responsibility. 
It's common for well water to contain bacteria like E. Coli, protozoa, and some viruses which could cause you to fall ill if you were to drink it. It also contains a high content of hard water minerals, such as calcium and magnesium, and iron which can cause a mineral buildup in your home's water pipes and heating system. 
A number of environmental factors can plague your homes well water. No matter the problem, Palm Beach Water Purification has a well water filtration solution for Sunrise to provide cleaner water for every room in the house.
A well should be tested annually  or nitrates and bacteria. However, if you suspect there's a problem or see the warning signs, test the water immediately!  Palm Beach Water Purification offers a comprehensive set of easy-to-order test kits  hat will provide the information you need to consult with one of our water specialists.  We test for all the most common contaminates found in the water supply and the results come back within a week. 
Install the best quality well water filtration systems in Sunrise and assure yourself and your family good health. Homeowners who are concerned about their health rely on Palm Beach Water Purification for their water treatment needs.
We have the perfect well water filtration solutions for Sunrise well water – whether it's for your home or office.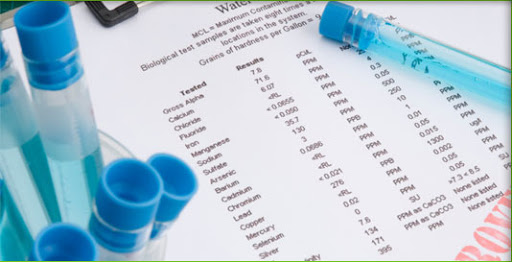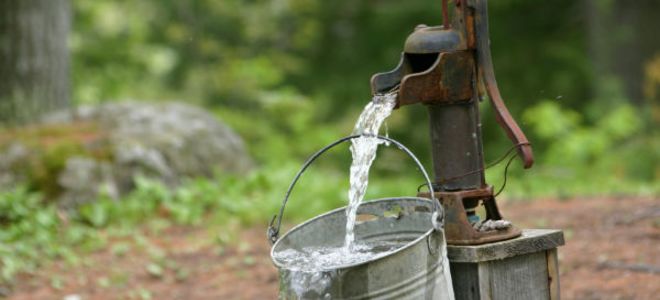 COMMON WATER QUALITY ISSUES IN WELL water
The Problem:

Iron or Manganese
Effects

:
Cloudy/rust-colored water
Metallic taste
Stained plumbing or laundry
Causes:
Naturally occurring, or released by industrial waste or corroded metals.
The Problem:

Coliform Bacteria
Causes:
Bacteria such as E. Coli can come from septic tanks and animal waste.
The Problem

: Sulfides or Sulfates
Causes:
Naturally occurring in water supplies from dissolved minerals, oil or gas deposits.
Effects:
Limescale build-up in pipes
Ineffective appliances or water heater
Residue on clothes and dishes
Causes:
Excessive minerals dissolved in water, especially calcium and magnesium.
Effects:
Yellow water
Stained clothing or plumbing
Causes:
Tannins leach from decaying vegetation and are common in swampy or costal areas.
The Solution

: Palm beach water purification custom Tannin Removal Water Filter

 

 
Effects:
Health problems
"Blue baby syndrome"
Causes:
Well contamination from local agriculture, livestock, septic systems, or recent flooding in the area.
Valerie O'Donnell
Excellent customer service! I bought an under the kitchen sink water filtration system and couldn't be happier. I feel so good knowing I am providing my family with clean, toxin free water. AJ is very informative and answered all of our questions. The pricing was also very competitive If you're considering getting a home water filtration system please look no further. I highly recommend Palm Beach Water Purification. Great company all around!

John Custodio
Exceptional customer service! I spoke with AJ. He was very informative, and competitive with pricing. The whole house system installation was simple and less than 3 hours. Great company! Great equipment! Highly recommended.

Christina Elias
One of the best investments I've ever made. The service was amazing, the payment plan very affordable and the product, a life savior! It gives me peace of mind knowing that I always have purified water available for cooking, washing my vegetables and for drinking. I don't have a collection of plastic bottles laying around the house anymore and I don't have to fight the crowds during hurricane season to buy water... A must have in every household!!! 5 stars ALL THE WAY!
Palm Beach Water Purification – Miami
4801 South University Dr. Suite 249 Davie, FL 33328