Soft 'N Clean Stainless Steel Shower filter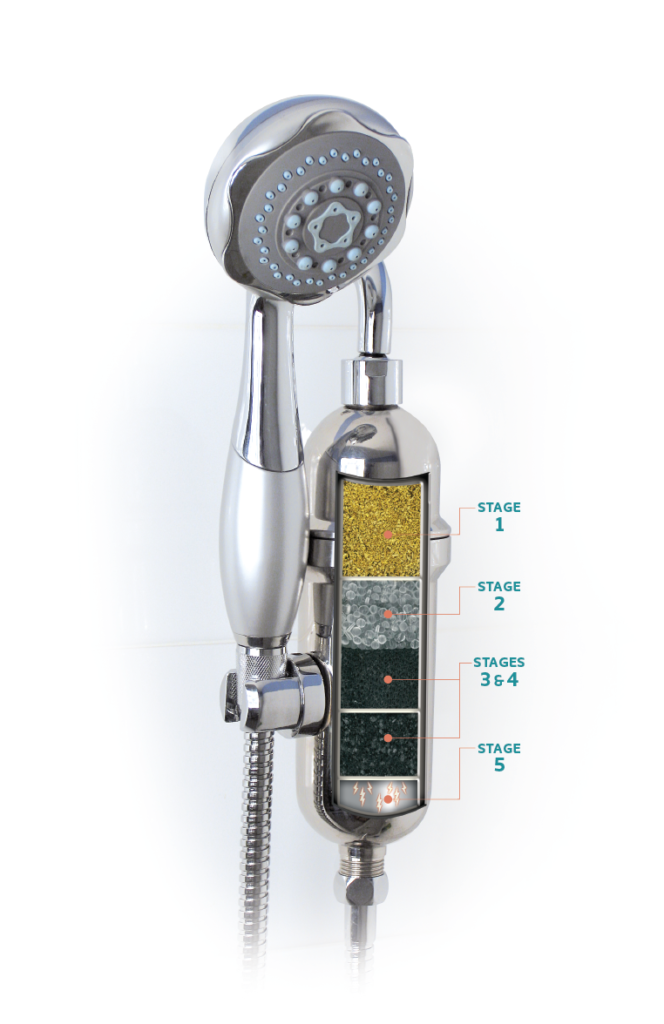 The only shower filter that effectively filters and provides a softening effect to your water. Carico's shower filter uses 5 different technologies; effectively reducing chlorine, heavy metals and bacteria.
Enjoy the benefits:
Healthier, younger-looking hair and skin
Relief from dry skin and scalp irritations
Reduced exposure to harmful contaminants
Use less soap, conditioner & shampoo
Less fading of color-treated hair
Reduced scale and scum on tubs, glass & showers
Adjustable massaging Miracle Flow™ showerhead
KDF reduces or removes chlorine, iron, hydrogen sulfide, heavy metals, and bacteria from their water.
Carico DS Composite™ prevents scale giving the water a softer feel.
Carico's unique carbon foam blocks reduce chlorine, gases and chloramines.
Incorporates breakthrough magnetic field technology that reverses the hard water condition and replicates soft water behavior.