reverse osmosis water filter
Fort Lauderdale, florida
reverse osmosis water filters
If you suspect your tap water is not safe, consider a Palm Beach Water Purification reverse osmosis water filter in Fort Lauderdale, florida with quick change membrane and cartridges. No other technology works better to provide pure, safe drinking water!
HOW IT WORKS
The reverse osmosis water filter process is highly effective, removing more contaminants than any other technology. The process is slow, however, so a storage tank is always required. Typically Reverse Osmosis systems are installed under the kitchen sink, and a dedicated faucet is used to supply water produced by the reverse osmosis system.
Components include, pre filters, the Reverse Osmosis membrane, post filter, storage tank, dedicated faucet, feed water valve, saddle valve for waste water and tubing. The unit connects to your cold water line under your kitchen sink.
PALM BEACH WATER PURIFICATION REVERSE OSMOSIS WATER FILTER TECHNOLOGY REDUCES OR REMOVES:
lead
Mercury
Tri-halo-methane
Nitrates
Sodium
Arsenic
PCBs
Fluoride
Harmful chemicals
Arsenic
PCBs
VOCs
Fluoride
Harmful chemicals.
With your very own reverse osmosis filter you get "bottled water" quality water directly from the dedicated faucet mounted on your counter top next to your kitchen sink. Enjoy better water for drinking, coffee and tea. Live a healthy lifestyle. And save money without the need to buy bottled water!
Install the best quality reverse osmosis water filter in Fort Lauderdale, Florida and assure yourself and your family good health. Homeowners who are concerned about their health rely on Palm Beach Water Purification for their water treatment needs.
We have the perfect Reverse Osmosis Water Filter solutions in Fort Lauderdale, Florida – whether it's for your home or office.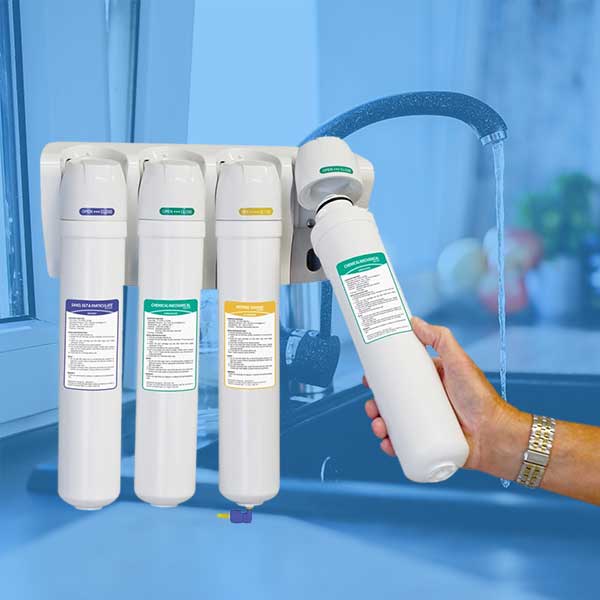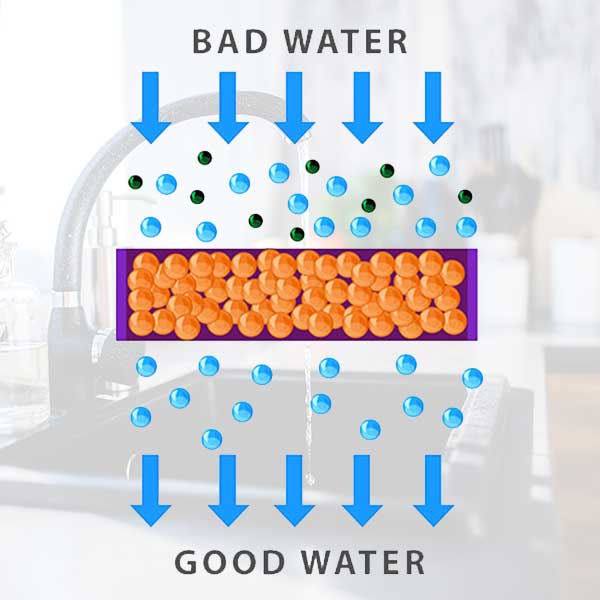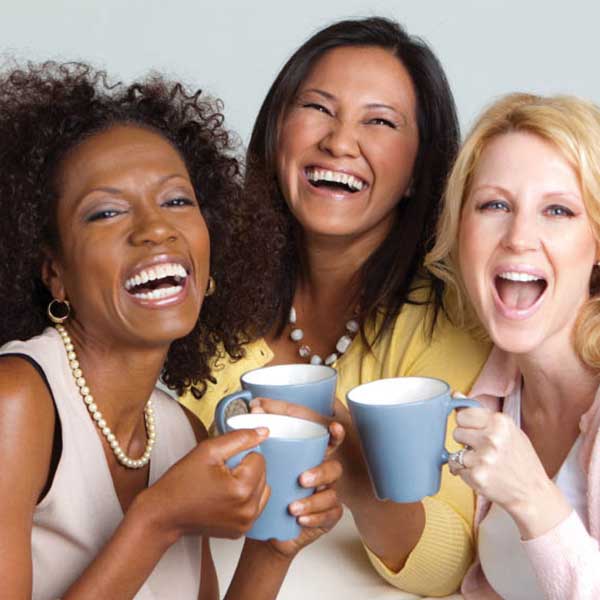 Filtering your drinking water is a good step to take to protect children's health from pollutants in tap water. But understanding the pros and cons of different types of filters can be tricky.  – Environmental Working Group – 
SIX STEP PROCESS
STEP 1
During step #1, your water is filtered by the first cartridge, removing sediment, particulate, rust particles and other solids.
STEP 2
Next, your water is filtered by the second cartridge, removing Chlorine, Chloramines, tastes, odors, VOCs, PCBs, Nitrates, and other harmful chemicals.
STEP 3
During the important step #3, the reverse osmosis membrane removes harmful contaminants, which are in solution. Most of these are the most undesirable, including Lead, Mercury, Arsenic, Fluoride, Sodium and harmful by-products produced during the Chlorination process, called Trihalomethanes.
STEP 4
During step #4, the RO processed water flows to the storage tank so it's readily available when needed, and the "bad" water, which is rejected by the membrane flows to drain.
STEP 5
When purified water is needed, your water flows through the post-carbon cartridge for final polishing for improved taste.
STEP 6
Great tasting RO processed water is provided from the dedicated faucet, conveniently mounted on your counter top, next to your kitchen sink.
Valerie O'Donnell
Excellent customer service! I bought an under the kitchen sink water filtration system and couldn't be happier. I feel so good knowing I am providing my family with clean, toxin free water. AJ is very informative and answered all of our questions. The pricing was also very competitive If you're considering getting a home water filtration system please look no further. I highly recommend Palm Beach Water Purification. Great company all around!

John Custodio
Exceptional customer service! I spoke with AJ. He was very informative, and competitive with pricing. The whole house system installation was simple and less than 3 hours. Great company! Great equipment! Highly recommended.

Christina Elias
One of the best investments I've ever made. The service was amazing, the payment plan very affordable and the product, a life savior! It gives me peace of mind knowing that I always have purified water available for cooking, washing my vegetables and for drinking. I don't have a collection of plastic bottles laying around the house anymore and I don't have to fight the crowds during hurricane season to buy water... A must have in every household!!! 5 stars ALL THE WAY!
Palm Beach Water Purification – Miami
4801 South University Dr. Suite 249 Davie, FL 33328